AIR Inaugurates a Resource Centre in Tamale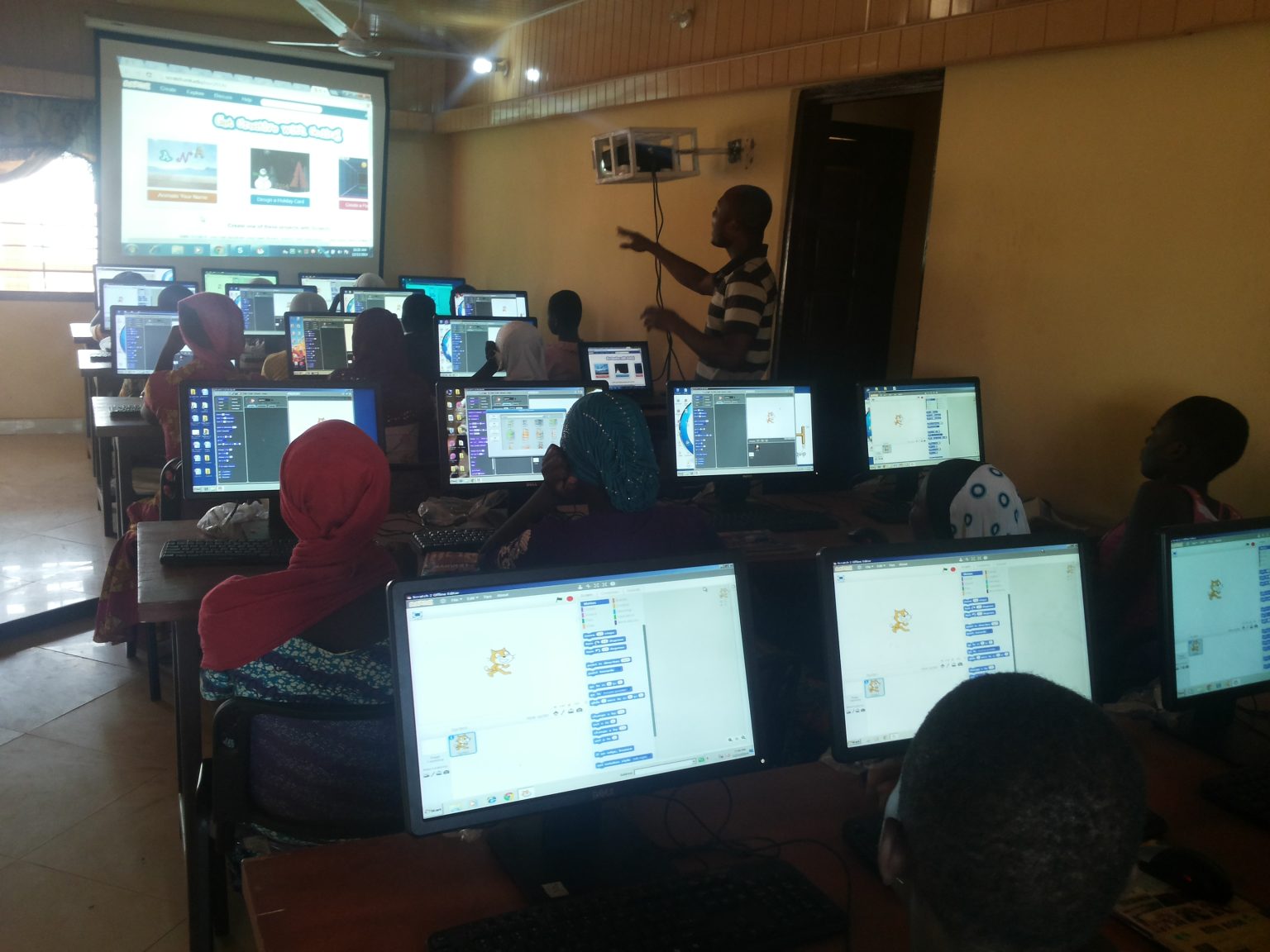 Africa ICT Right (AIR) on May 5th 2014 this year, inaugurated its first resource centre for high school girls in Wurushei a suburb of Tamale in the Northern Region of Ghana, the first of its kind in the country. The initiative is under AIR's Girls In Technology Program with support from Google Inc. to equip young girls between the age group of 9 and 14 years with basic coding skills using Scratch programming language.
The center is furnished with 30 computers with internet access and an LCD projector. The beneficiary schools are Darul Hadis JHS, Wurushei Community Al-Bahadal JHS, Choggu Yapalsi M/A JHS, Bagabaga Dem. JHS "A", Ridge "A" JHS, Bagabaga Dem. JHS "B" and Ridge "B" JHS. Speaking at the official launch of the Center, the Executive Director of Africa ICT Right, Mr. Daniel Kwaku Ganyoame, revealed that the two strategic objectives of the project were to close the gender gap in the technology sectors as well as to turn girls from technology consumers into technology producers; enabling them to create their own interactive stories, games, music and animation for the world wide web.
The representatives from the beneficiary schools and opinion leaders of the community who received the facilities on behalf of the beneficiaries were enthusiastic and expressed great joy upon receiving the facilities. They were grateful to AIR and particularly to Google Inc., for the gesture extended to them and pledged to use the facilities for the intended purpose and also keep it well maintained.