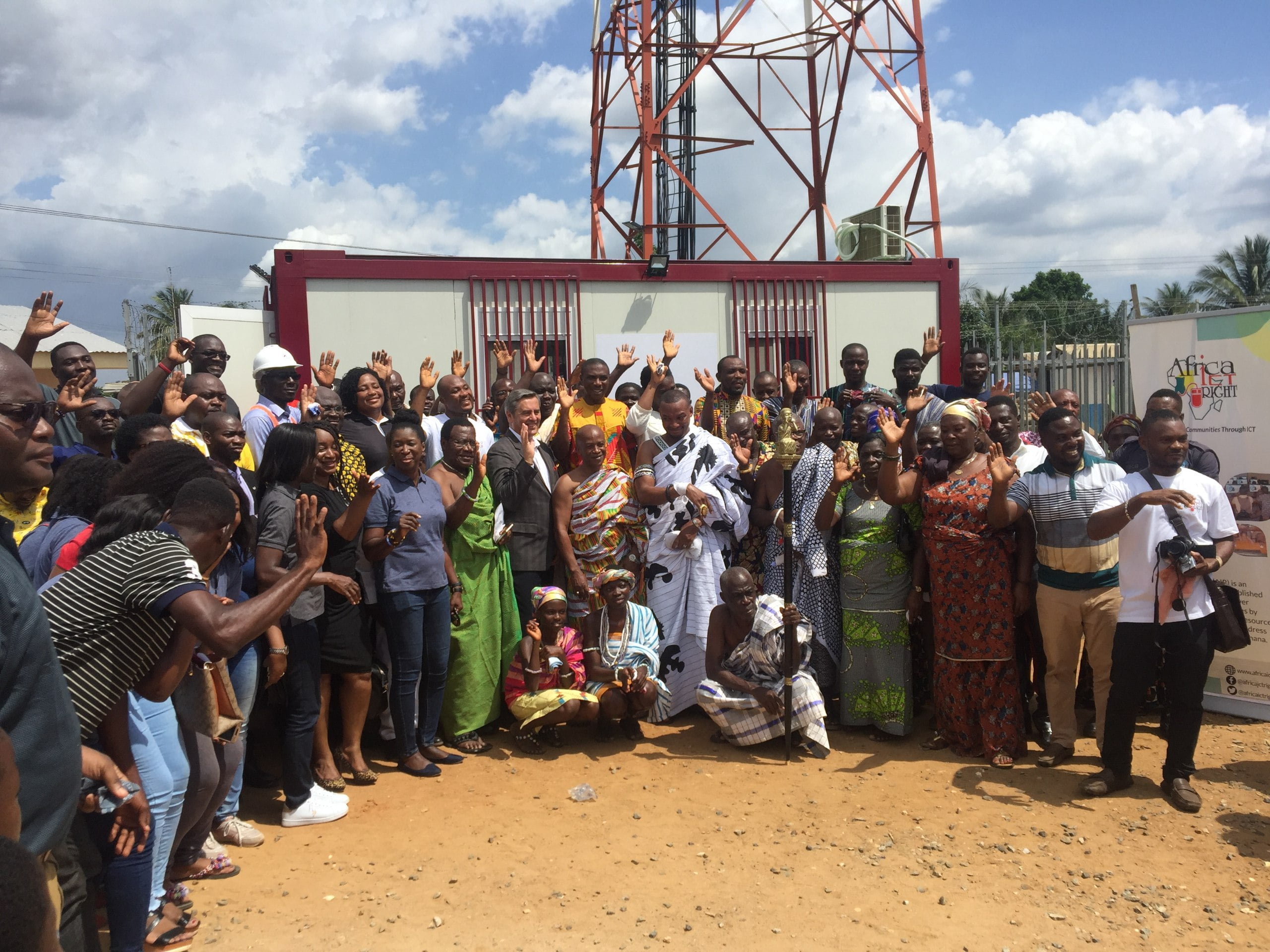 We collaborate with like-minded individuals, businesses, trusts, and foundations to maximize impact and advance our mission of transforming lives through technology. We personalize our collaboration to your organization's corporate responsibility objectives by forming a mutually beneficial alliance and assisting you in engaging your employees, increasing customer trust, and reaching new audiences.
We collaborate with a diverse spectrum of individuals, corporations, trusts, NGOs, and foundations to make a meaningful and long-term difference in underserved communities. Here are some ways you can partner with us:



We are devoted to strategic engagement with partners and contributors that share our mission of providing STEM education and digital skills to young leaders. We are well-known for:
Africa ICT Right has established a reputable name as a pioneer in transforming education through technology in Ghana
With over 15 years of experience, our longevity demonstrates unwavering commitment to bridging the digital divide and empowering underserved communities.
We're driven by a powerful purpose to enhance learning outcomes and opportunities for disadvantaged students
Our reach extends across 8 regions in Ghana, providing digital skills training and access to technology to over thousands of learners.
Our flexibility enables us to adapt our innovative education solutions to diverse contexts, ensuring inclusivity and relevance.
Our breadth of impact resonates in the lives of countless students, unlocking their potential and fostering brighter futures.
Africa ICT Right's partnership offers a range of valuable benefits for individuals, organizations, and communities. We acknowledge the investments made by your business in ways that are most pertinent to your interests and business objectives. Acknowledgements differ depending on the level of support and the interests of your firm.
Benefits include:
Overall, partnering with Africa ICT Right doesn't only amplifies an organization's corporate social responsibility efforts but also provides unique opportunities for employee engagement, impactful storytelling, and a direct connection to transformative education initiatives in Ghana.