Our Executive Director selected for the Young African Leaders Initiative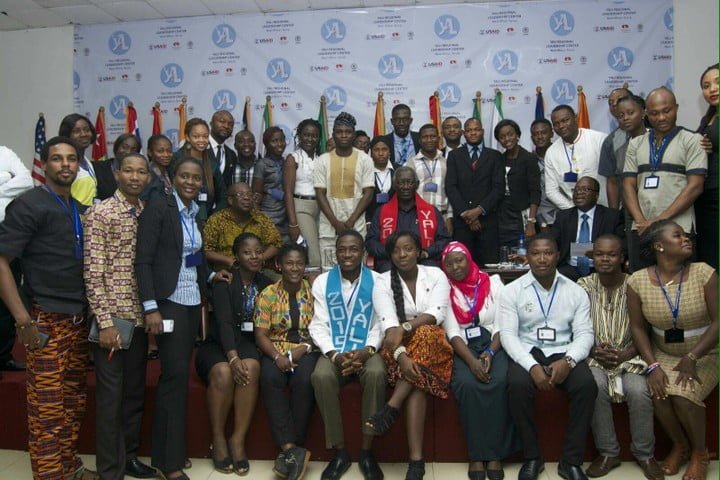 Africa ICT Right is proud to announce that our Executive Director, Daniel Kwaku Ganyoame has been selected as part of the 2015 Pioneering Cohort of the YALI Regional Leadership Center West Africa in Accra, Ghana.
This is in recognition of his work over the years in empowering communities through technology. He has initiated some innovative programs and projects like Mobile 4 Life which is a multi- media mobile phone application tool which is to make community health workers (CHW's) jobs easier and more effective and Girls In Tech (GTech) which also aims to close the gender gap in the technology sector.
 The Young African Leaders Initiative (YALI) is a signature effort launched by the President of U.S.A., Barrack Obama, in 2010. The initiative is led by the United State government and the U.S. Department of State in partnership with the United States Agency for International Development (USAID) to invest in the next generation of African leaders by supporting young African leaders to spur growth and prosperity, strengthen democratic governance, enhance peace and security, and shape the future of business and entrepreneurship, civic leadership and public management across Africa.
The West Africa Regional Leadership Centre (RLC) of the Young African Leadership Initiative (YALI) —a long-term effort to invest in the next generation of African leaders and strengthen partnerships between the United States of America (U.S.A.) and Africa— has been launched in Accra. The programme is two-pronged by design, with the Emerging Leaders Programme targeting Africa's young leaders and the Executive Leadership Programme targeting the more experienced African leader group, while the overall program entails a combination of taught content as well as practical and in-the-field leadership engagements. 
The first cohort of 100 young men and women between the ages of 18 and 35 from Togo, Nigeria, Ghana, Cote d'Ivoire, The Gambia, Burkina Faso, Liberia, and Sierra Leone will be participating in the programme at the Accra centre. Many Congratulations to Daniel.