Rightway International School Receives $1,200 Educational Toys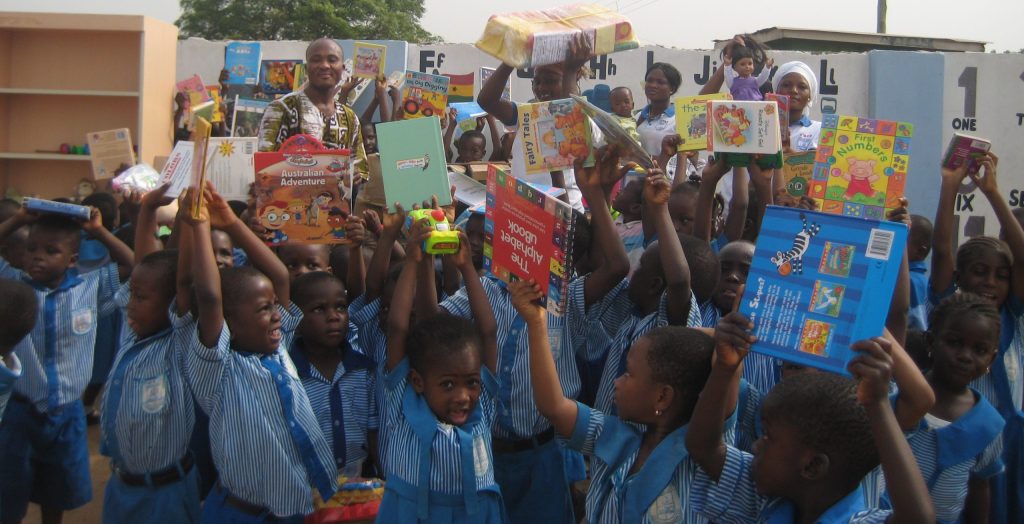 Rightway International School in Tema received an educational toys donation valued at $1,200 at 9 am on Tuesday, January 24. The donation was made possible through a collaborative effort between Africa ICT Right (AIR) and Crossroads International, Hong Kong. Donated items include: one bookshelf, 25 cartons of assorted educational toys and one carton of assorted books.
Presenting the items to the school, the Executive Director of AIR, Mr. Daniel Kwaku Ganyoame noted that since these children are our future leaders, we need to equip them with the right tools to enable them overcome the knowledge gap.
He said that "Africa ICT Right is driven by the belief that our country deserves the opportunity to participate as a full partner in the digital community and hope this donation will empower our students and bring us one step closer to bridging the digital divide."
The Preschool Head for the school, Mrs. Rashida Adam, thanked AIR for the gesture and also asked other donors to emulate AIR since these children are the future leaders of Ghana. She assured that the items would be put to well use.
Based in Accra, AIR is an ICT oriented NGO that seeks to bridge the digital divide by empowering youth and providing computers, training, and support to underserved communities. Crossroads International is a Hong Kong-based international nonprofit that works to meet global needs.