AIR Donates 50 Computers in Gomoa East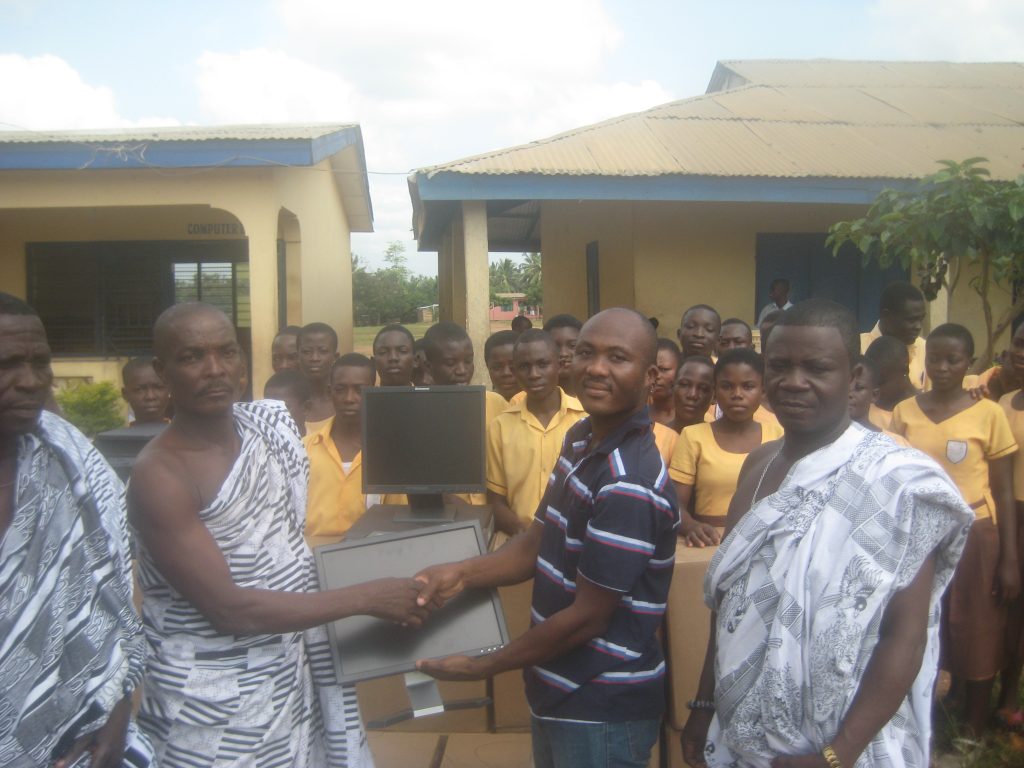 Africa ICT Right (AIR), an ICT-oriented non-profit organization donates 50 computers valued at $12,500 to three schools in the Gomoa East District.
The beneficiaries' schools are Akotsi Zion Basic School, Aboso- Benso D /A JHS 'B' and Ekwamkrom Methodist JHS. 26 computers was allocated to Aboso- Benso D /A JHS 'B' and 12 computers each to Akotsi Zion Basic School and Ekwamkrom Methodist JHS.
Presenting the items to the schools, the Executive Director of AIR, Mr. Daniel Kwaku Ganyoame noted that the donation was made possible by Computer Reach, a humanitarian organization based in US. He said that, his outfit's motivation stemmed from the fact that they wanted to help bridge the digital gap in Ghana as well as promote the use of free open source software.
The computers come with Ubuntu Linux software which has about 24 educational packages installed including Wikipedia for kids to learn with and widen their knowledge scope.He also said that over 685 students from these schools are going to benefit from these donated computers and plead with the heads to put these computers to good use.
Nana Atta Forson, the PTA chairman for Aboso- Benso D /A JHS 'B', received the computers on behalf of the schools and thanked AIR for their generous gesture and promised the computers will be put to good use to promote effective teaching and learning of ICT in their schools.