AIR holds training for 30 Teachers in Gomoa East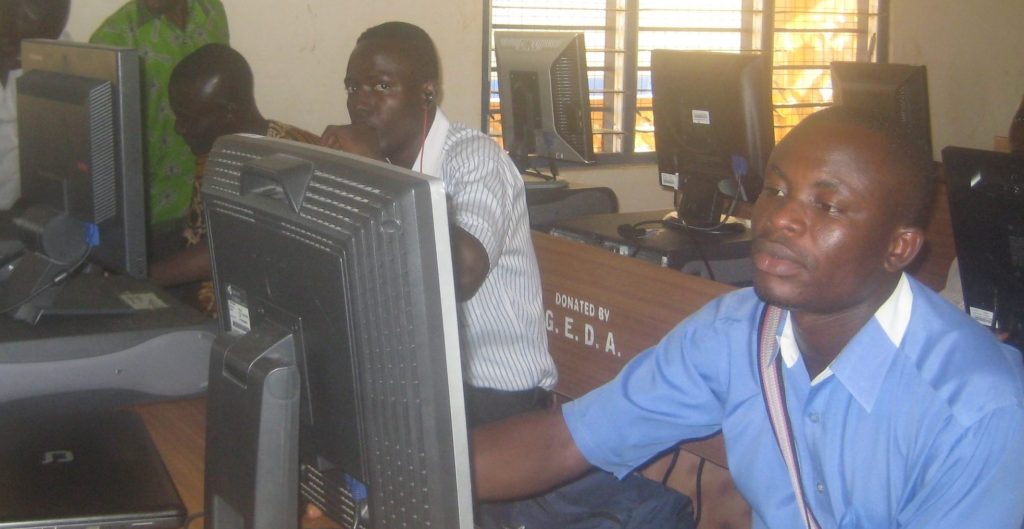 Africa ICT Right (AIR), an ICT-oriented non-profit organization, has organized a four days training workshop for 30 teachers from three schools in the Gomoa East District.
The teachers were drawn from Akotsi Zion Basic School, Aboso- Benso D /A JHS 'B' and Ekwamkrom Methodist JHS. The main aim for this training workshop was to introduce these teachers to Ubuntu Linux software with its educational packages as well as build the capacity of these teachers to effectively use these educational packages to enhance the teaching and learning process in the classroom.
Speaking at the workshop, the Executive Director of AIR, Mr. Daniel Kwaku Ganyoame said that the programme focus on the enhancement of the teaching and learning of ICT, Mathematics, English and Science in basic schools within the Gomoa East District.
He said that, AIR is promoting the use of free open source software in Ghana and see this training as a step in direction. He also plead with the teachers to put these skills acquired to good use by impacting their students with it.
The teachers thanked AIR for organizing this training programme and also promised to put the skills learned to good use to promote the effective teaching and learning of ICT in their schools.